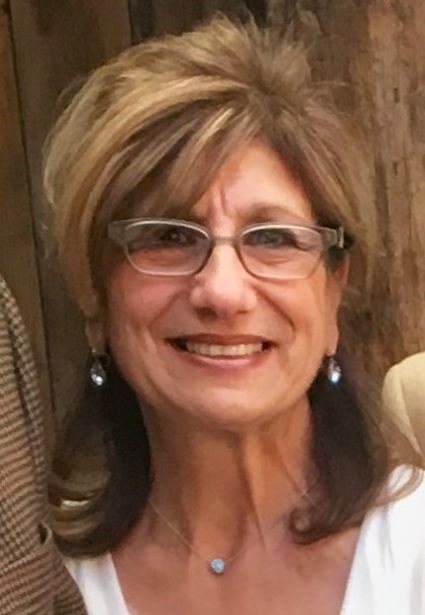 Joanne Parnofiello, Principal of M. Tripp Consulting, LLC is a former Registered Nurse with a concentration in Adult Health and Critical Care. A life-changing opportunity took her from the bedside to the office – the door to Human Resources opened, leading her into the most unexpected journey.
HR was tailor-made for her energy, skills, and personality. Promoting from nurse recruiter to executive leadership, her role expanded to include oversight of Employment, Immigration, and Performance Management. She also became a major partner to Organizational Learning and Employee Relations. Her greatest career achievement has been the hiring, onboarding, and promoting of more than 30,000 employees – a most fulfilling accomplishment.
"Life is a series of hellos and goodbyes." – Billy Joel
Self-described as a "servant leader" her passion to help others prompted the launch of M. Tripp – her HR and Career Services company named in tribute to her mother, Mary Trippodo. Holding the first workshop during the economic downturn of 2009, she coached, counseled, and inspired a group of out-of-work parishioners from a local church; teaching them skills, restoring their confidence, and bringing them a sense of hope – helping them to find jobs!
Parnofiello is a member of the Society for Human Resources Management (SHRM) and a former member of both the New Jersey and Greater New York Associations of Health Care Recruiters as well as the Rutgers Advisory Board for Curriculum Development. While at Holy Name Hospital Medical Center in Teaneck NJ, and Hospital for Special Surgery (HSS) in New York City, she led the implementation and training of several new technologies designed to manage staffing, recruitment, onboarding, and performance management – always striving to increase efficiencies and improve processes across the service lines.
Her demonstrated commitment to organizational excellence is also evident in her project work and committee participation whereby she drove efforts to improve and sustain a healthy workplace culture of recognition, teamwork, employee engagement, and inclusiveness. She collaborated with a multidisciplinary team to establish and grow the Big Brother Big Sisters Corporate Mentoring Program at HSS. Throughout her tenure she served as a coach, ambassador and trusted resource to staff and leadership, alike. She was a valued in-house presenter for emerging leaders as well as a guest speaker and keynote speaker for graduating seniors in Nursing programs throughout New Jersey. Parnofiello is taking her own advice about lifelong learning as she works to complete her master's degree in Administrative Science at Fairleigh Dickinson University in Hackensack, NJ.
She states, "I feel the most alive when I'm working". She remains committed to helping businesses and individuals achieve their highest level of success. Plans for the future include expanding her reach through teaching and consulting. She continues to serve as a champion for self-awareness and empowerment; you will always find her pulling up a seat at the table for the next person.
Thanks for reading!